This article is also available in Chinese. Click here.

Nagoya is one of the three major cities in Japan and was selected as one of "World's Greatest Places 2023" by American TIME MAGAZINE.
There are several cool record shops in this city.
If you are a vinyl lover, I would like to introduce some must-visit shops for you.

I selected these shops based on the following criteria:
A wide selection of records (you can find city pop)
Easy accessibility (so you can save time and enjoy other tourist activities, shopping, and dining)
The ability to use credit cards
If you liked this article, please share it.

Let's go!
Nagoya Record Map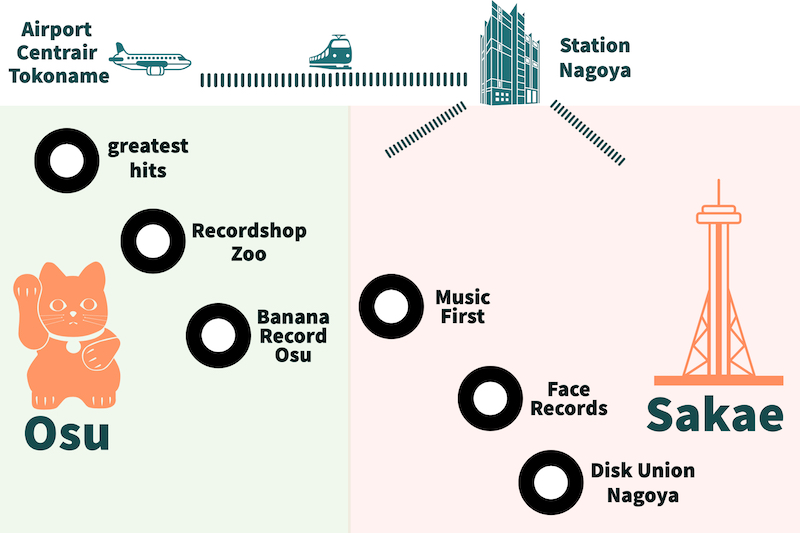 You can travel to Sakae and Osu from Nagoya Station by train.
Sakae and Osu are within walking distance since they are located close to each other.
Sakae -Nagoya city main area-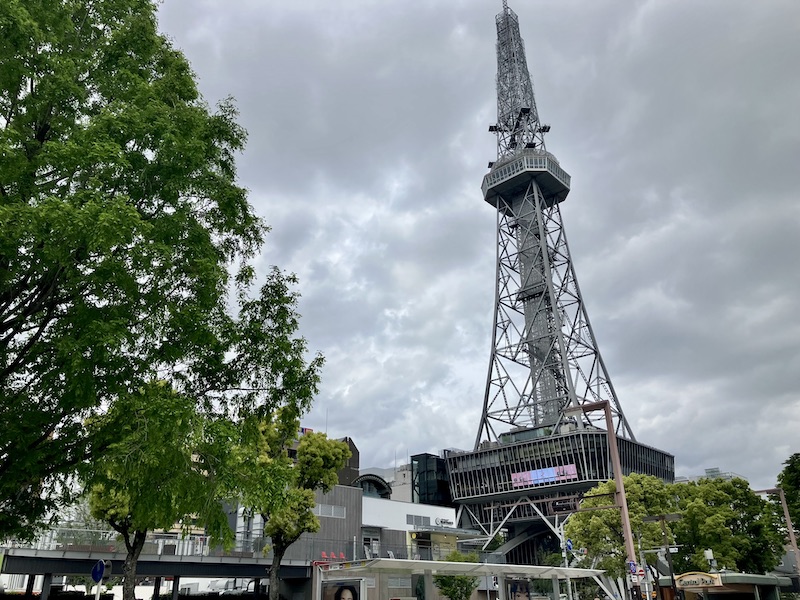 Located in the heart of Japan's third largest metropolitan area, Nagoya City's Sakae district is a bustling center of fashion, culture, and entertainment.
Home to popular attractions such as the Oasis 21 water park and the Nagoya TV Tower, Sakae is a must-visit destination for both domestic and international travelers.
With easy access to public transportation and a wide variety of dining and shopping options, there's always something new to discover in this vibrant part of Nagoya.
Disk Union Nagoya Store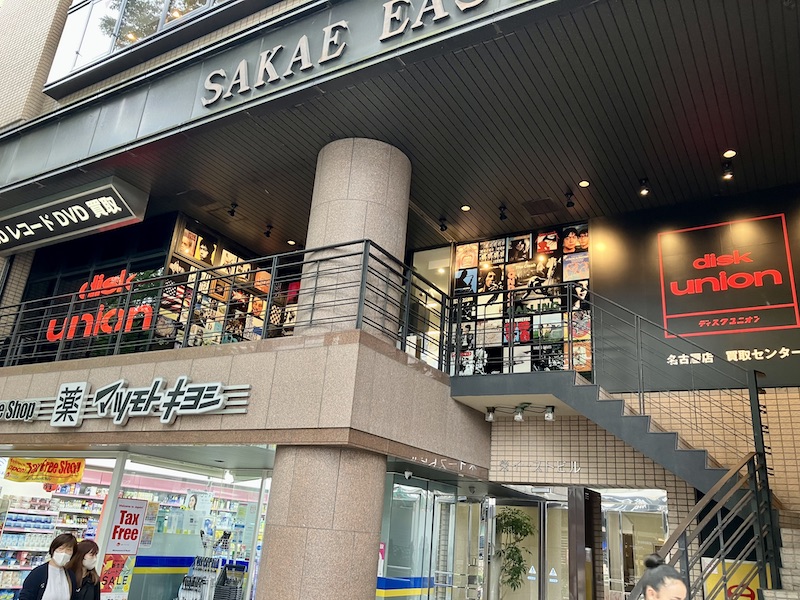 Disk Union is one of Japan's leading record shop chains.
Disk Union Nagoya store is located along Hirokoji-dori, within a 2-minute walk from Sakae Station, in the Sakae area of Naka Ward, which is known as a representative shopping district of Nagoya.
The store stocks 50,000 items across all genres, including CDs, DVDs, and even analog records that have been enjoying a resurgence in popularity, with approximately 20,000 new and used domestic and imported releases.
With a wide range of products and services that can be enjoyed by music fans, the store offers a rich selection.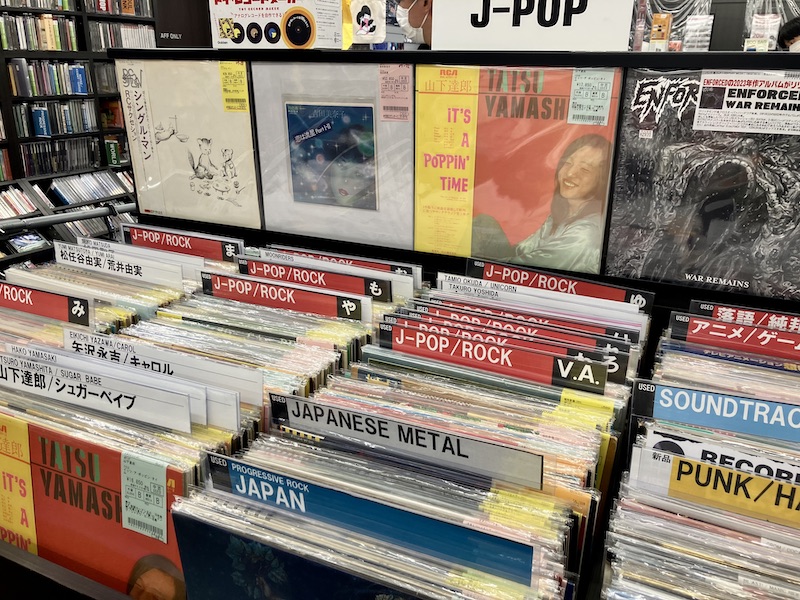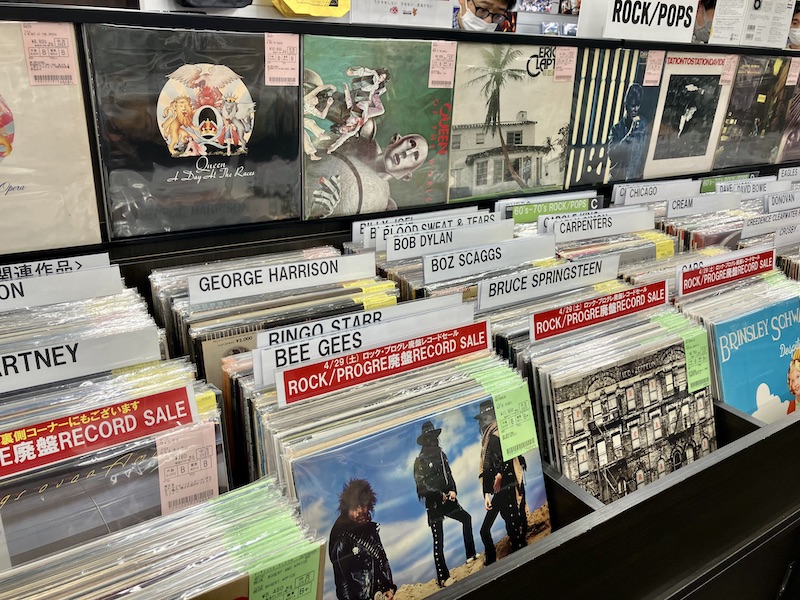 Address : Sakae East Building 2F, 4-2-7 Sakae, Naka-ku, Nagoya City, Aichi Prefecture
Tel: 052-684-5231
Hours : 12:00-20:00 [Mon-Fri] 11:00-20:00 [Sat-Sun]
Open 7days a week
HP : https://diskunion.net/shop/ct/nagoya
SNS : Instagram Twitter
Face Records NAGOYA LACHIC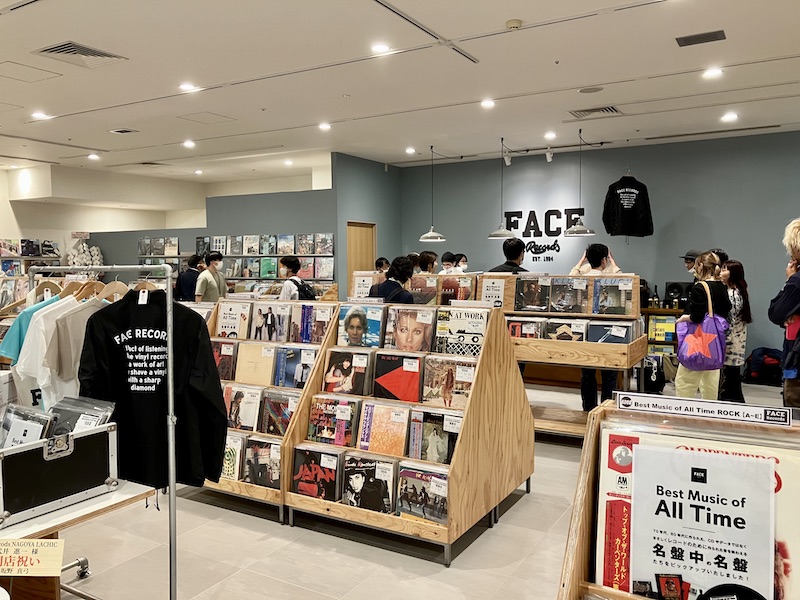 Face Records is a chain of used analog record stores with locations in Tokyo, Sapporo, and New York that handles records sourced from Europe, the United States, and within Japan.
This Nagoya store is a one-year limited-time popup shop that opened in April 2023.
It is the largest of all existing Face Records stores and has over 16,000 records on display, with a selection that includes all genres such as Japanese records known as "Wamono," rock, jazz, and soul.
By operating within commercial facilities, the store provides not only hardcore collectors but also those who have never touched a record before with a casual opportunity to enjoy records.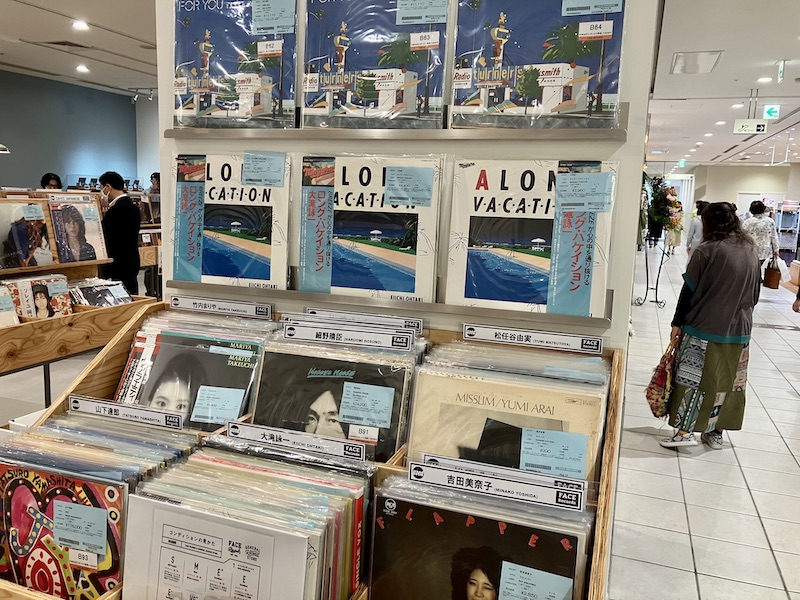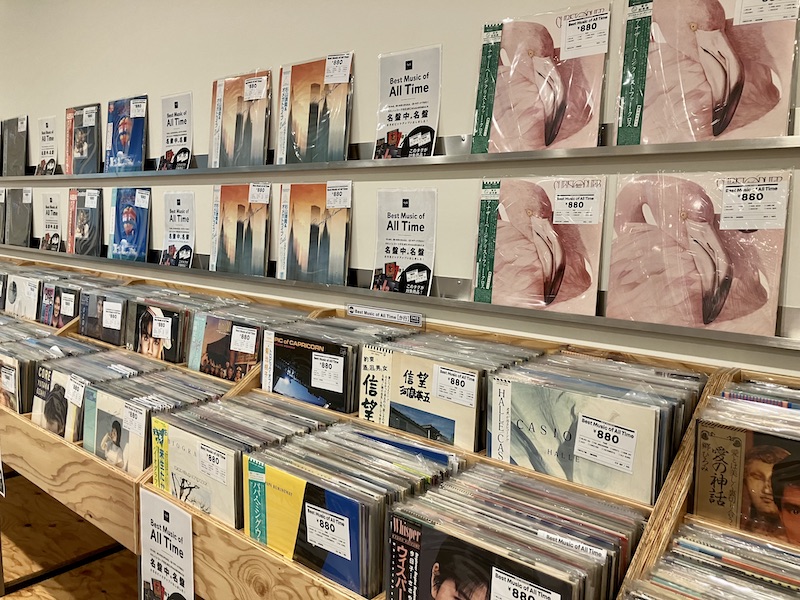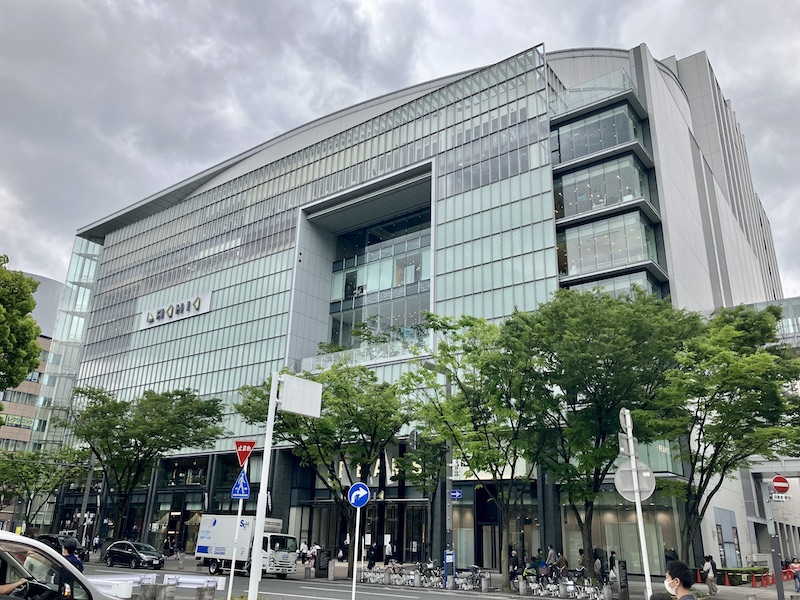 Address : Lachic 6F, 3-6-1 Sakae, Naka-ku, Nagoya City, Aichi Prefecture
Tel: 052-211-7650
Hours : 11:00-21:00
Regular holidays conform to commercial facilities
HP : https://www.facerecords.com
SNS : Instagram Twitter
Music First
Music First is a specialized store for buying and selling used music software located in Nagoya Sakae, with the largest sales floor area in the Tokai region.
They offer a wide selection of used CDs, records, DVDs, and music books of all genres at affordable prices for your easy and enjoyable shopping experience.
They replenish their inventory with new arrivals every day so that you can discover something new every time you visit us.
They also provide a delivery service for purchased items (limited to Japan, and items purchased from other stores can be included in the package).
Be sure to check and follow our Twitter and Instagram for information on new arrivals and recommended items.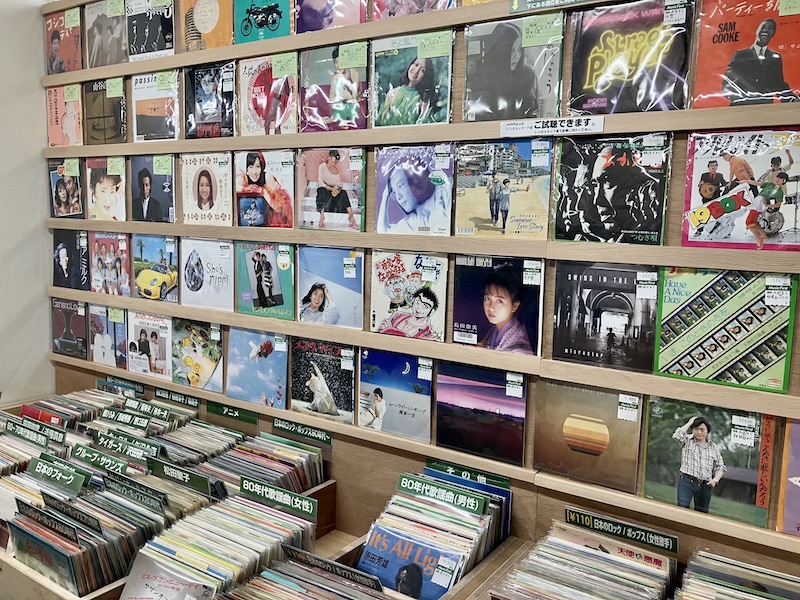 Address : High-like Sakae Heights 2F, 3-23-12 Sakae, Naka-ku, Nagoya City, Aichi Prefecture
Tel: 052-243-1157
Hours : 11:00-20:00
Open 7days a week
HP : https://musicfirst2007.business.site
SNS : Instagram Twitter
Osu -Popular town next to Sakae-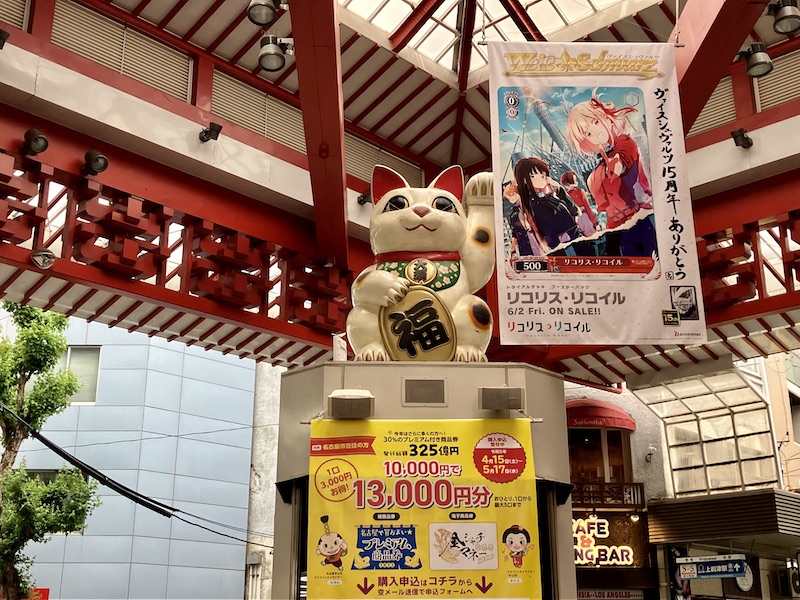 Osu, located in the heart of Nagoya, is a vibrant and bustling district filled with energy and excitement.
This neighborhood is famous for its large shopping arcade, Osu Shopping Street, where visitors can find a variety of unique and trendy fashion items, electronics, traditional Japanese goods, and souvenirs.
The area is also home to Osu Kannon Temple, a historic and spiritual landmark that dates back over 700 years. Visitors can explore the temple grounds, admire the towering pagoda, and even take part in traditional ceremonies.
With its lively atmosphere and rich history, Osu is a must-visit destination for anyone exploring Nagoya.
Banana Record Osu Store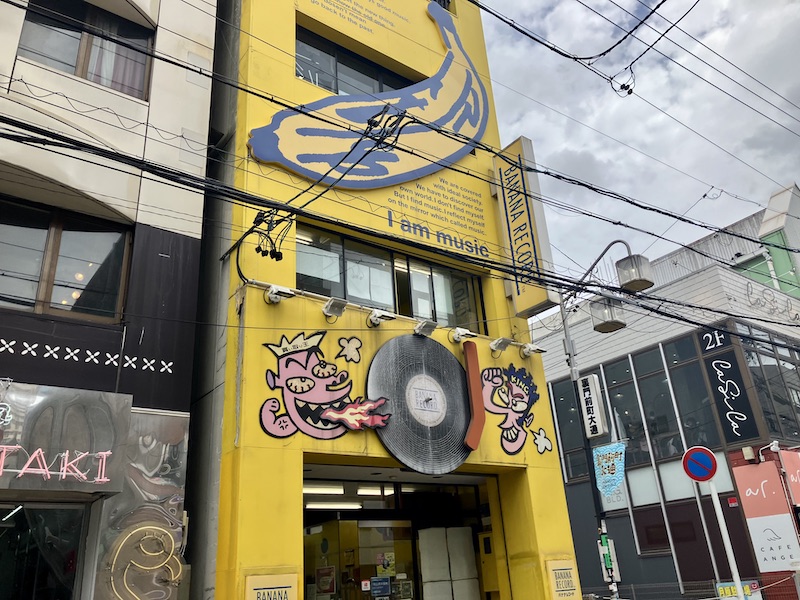 Banana Records is a record chain originating from Nagoya and currently has 8 stores in Japan.
The Osu store is the only 3-floor store in Banana Records, located a 5-minute walk from the subway Kamimaezu Station.
The store, which opened in 2003, is known for its clean interior and abundant inventory of Banana Records No.1. The landmark is the yellow Banana Reco building, and a giant record object at the entrance greets everyone.
In April 2023, they reopened after renovation, and the 1st floor is a floor for rock/pop, jazz, and others/DVD, the 2nd floor is a floor for hip-hop, R&B, club music, reggae, and soul, and the 3rd floor is a "jazz, classical, and world music specialty floor."
The inventory and selection are now more abundant than ever, and it has become the No.1 selection in the Tokai region!
The floors are divided by genre, making it easier to browse and allowing you to take your time.
They frequently add new arrivals to the store, so please come and visit there anytime!
Their prices are also set reasonably. When there is a large number of arrivals,
They sometimes release them all at once in a special sale, etc.
They aim to be a store loved by music lovers of all ages and genders!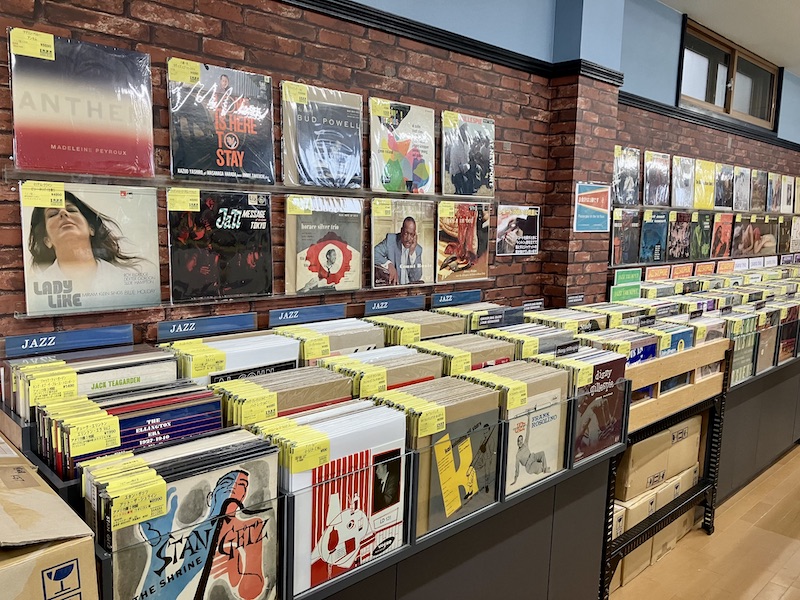 Address : 3-22-32 Osu, Naka Ward, Nagoya City, Aichi Prefecture
Tel: 052-249-7757
Hours : 11:00-20:00
Open 7days a week
HP : https://www.bananarecord.com/shop_information/shop_osu
SNS : 1F (Rock/J-pop) Twitter 2F (HIP-HOP/R&B/Reggae/Club/Soul) Twitter 3F (Jazz) Twitter
Recordshop Zoo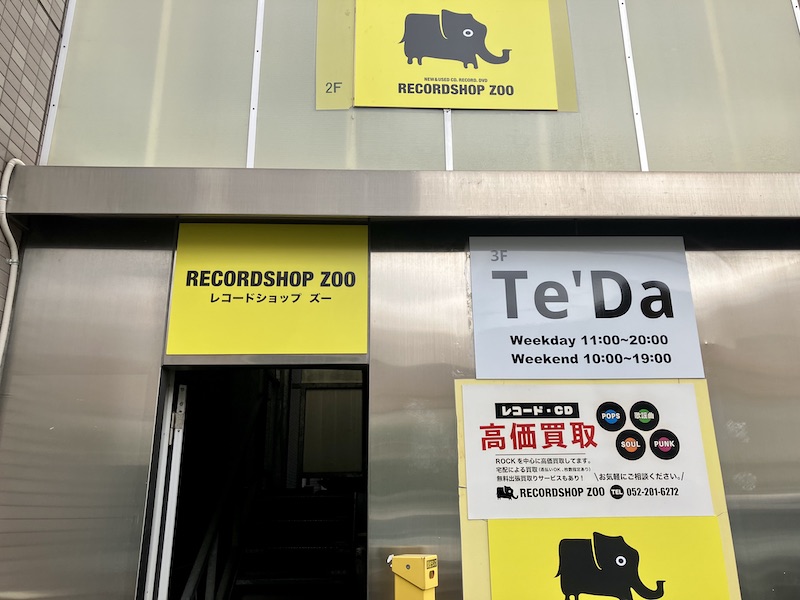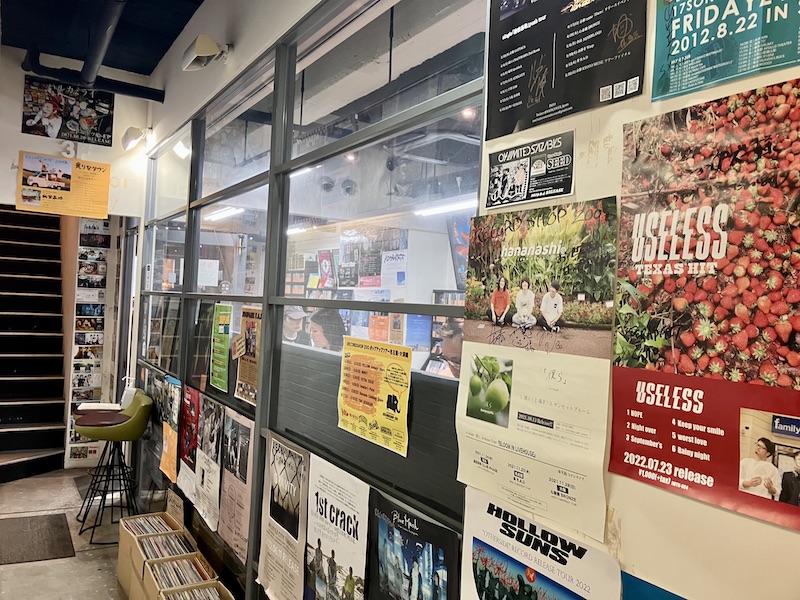 Recordshop Zoo in Nagoya, Aichi Prefecture is a record shop located a 5-minute walk from Kamimaezu Station.
As a rare rock specialty shop in Aichi, Recordshop Zoo carries a wide range of items, from popular and rare rock records to major titles of Japanese pop music, obscure CDs from overseas, and even DVDs of movies and anime.
They receive daily shipments of both new and used items.
Recordshop Zoo boasts an overwhelming inventory of records and CDs thanks to its extensive buying history, with each category consisting of approximately 10,000 items.
They stock rare and out-of-print titles of Japanese and Western music, as well as hidden treasures of various genres such as Enka, anime, and jazz.
If you are looking for a particular item, please let them know and they will contact you when it becomes available.
While their shop focuses on used items, they also carry a large selection of carefully selected new items.
Please feel free to visit them at any time.
Address : Mizuno 2nd Building 2F, 2-30-19 Osu, Naka-ku, Nagoya City, Aichi Prefecture
Tel: 052-201-6272
Hours : 11:00-21:00 11:00-23:00 (Fri)
Open 7days a week
HP : https://recordshopzoo.com
SNS : Instagram Twitter
Card payment is available for over 5,000 yen
greatest hits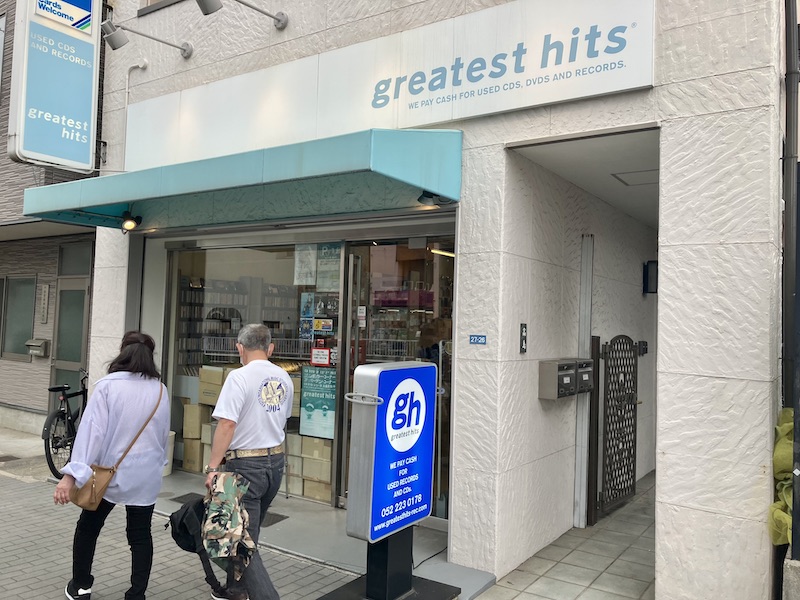 Greatest Hits is a used CD and record shop located in Nagoya that has been loved for over 20 years.
They specialize in selling and buying used CDs and records of various genres.
To accommodate music fans of all ages, they offer a wide range of music from old classics to the latest releases.
They also strive to create a store that is welcoming to both hardcore music fans and beginners alike.
One of the most popular features of Greatest Hits is their large sales that occur three to four times a year.
During these sales, the buyback prices are increased by 20%, and the sale prices are decreased by 20%, which attracts many music fans. In addition, they regularly hold mini-sales, so you can always get music at a great deal.

On the first floor's regular main floor, they handle LPs, EPs, 12-inch records, CDs, and DVDs.
Their primary genres are rock, soul, jazz, rare groove, Brazilian music, and reggae from the 60s to the 80s.
They also carry domestic and foreign rare and out-of-print albums, as well as 12-inch and 7-inch DJ products.
They also stock DJ mix CDs and live DVDs that you won't find in other stores.
On the second floor, there is a popular bargain floor.
Here, many low-priced items are released at an average price of 500 yen, 300 yen, and 100 yen.
They handle LPs, EPs, 12-inch records, CDs, DVDs, VTR, and music magazines.
They carry a surplus of stock, B-grade items with scratches, and discounted items.
From classics to rare items, you can enjoy them at a reasonable price.
All prices are displayed without tax.

Greatest Hits is a must-visit store for music fans, so if you're in Nagoya, be sure to stop by.
Address : 2-27-26 Osu, Naka Ward, Nagoya City, Aichi Prefecture
Tel: 052-223-0178
Hours : 11:00-20:00
Open 7days a week
HP : https://greatesthits-rec.com
SNS : Twitter
Other shops
If you're a hard collector, or if you happen to be nearby, be sure to stop by one of other stores.
However, many other shops have irregular holidays.
Check it out on social media before going.
Enjoy!

Link:The World's Greatest Places Of 2023 (Time Magazine)